The aim of our Talking Space service is to provide a safe, welcoming place where people can go outside of normal working hours, instead of A&E or other urgent services, if they are feeling emotionally distressed or are in a mental health crisis.
We have THREE Talking Space venues across the city
Delivered in partnership with Birmingham & Solihull Mental Health Foundation Trust, Talking Space offers a safe place to come and chat face to face with our Intervention Workers. There is also access to clinical staff if needed.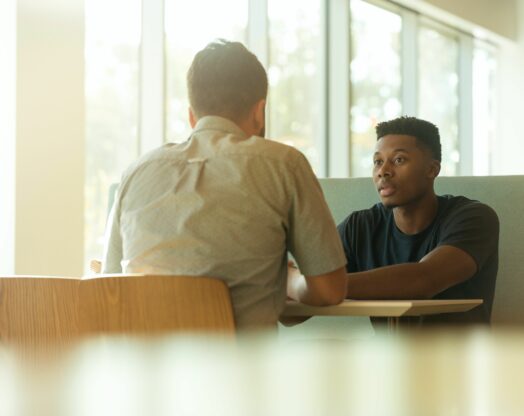 Talking Space operates between 5pm – 11pm
Its open to all adults (18+) living in Birmingham or Solihull, whether you are known to Mental Health services or not.
The service is available by appointment. You can make any appointment by calling 0121 262 3555 or by emailing us.
Weekend Drop In's
You can access our Erdington Talking Space (501 Slade Road, Erdington, Birmingham B23 7JG) at anytime over the weekend , either Saturday or Sunday between 5pm – 10pm.
 No appointment necessary!