Stamping Out Stigma
Our Birmingham Mind Associates group, derived from the now expired Time to Change Movement,
Time to Change was a social movement that reached millions of people and made significant progress in reducing Mental Health stigma and discrimination. However despite this progress, we know that many people still don't consider mental health relevant to them. They don't believe mental health problems are likely to affect them or people they know.
But the reality is that mental health can affect anyone. Statistically, 1 in 4 of us will experience a mental health problem in any given year. That's why our work is so important. No one should have to fear being treated differently because of a mental health problem.
​The Birmingham Mind Associate Group use their experience of mental health problems to change the way people think and act about mental health.
Being an associate is flexible and voluntary. You can do what you have time for and what you're comfortable doing.
Download our Associate Group Leaflet for more information.
"Being an associate has helped me to rediscover who I am and gave me a voice which I had lost. Vocalising my lived experiences has reignited my fire, empowered others and played a part in reducing mental health stigma in the city. We are positive that with our dedication and commitment will bring change."
By working as Birmingham Mind Associate you can help lead the way in tackling stigma and discrimination across our city, this might include involvement and activities like
Running a Birmingham Mind Associate activity
Telling your lived experience story
Receive funding to support a campaign or project you feel passionate about.
Have a mental health conversation to reduce the stigma in your local community
Speaking up against hurtful and damaging comments about mental health
Our associate group meets bi-monthly (currently online)
If you'd like to find out more, or you'd like to join our Birmingham Mind Associate Group, please get in touch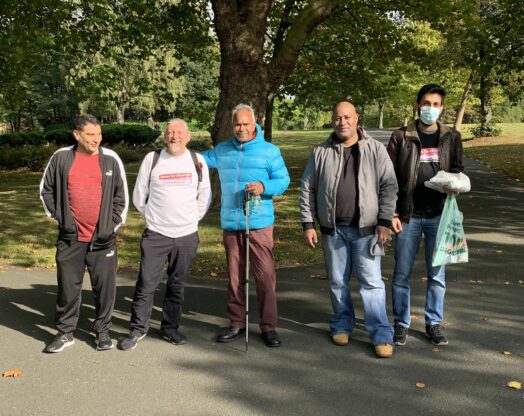 In 2020, the national Time To Change collective, published a book of poetry written by by Time To Change champion up and down the country.