Our new Strategic Plan identifies our aims and actions for the next 3 years.
As a priority, we will make a positive impact on people's mental health and wellbeing and speak out to make "Better Mental Health For All" become a reality.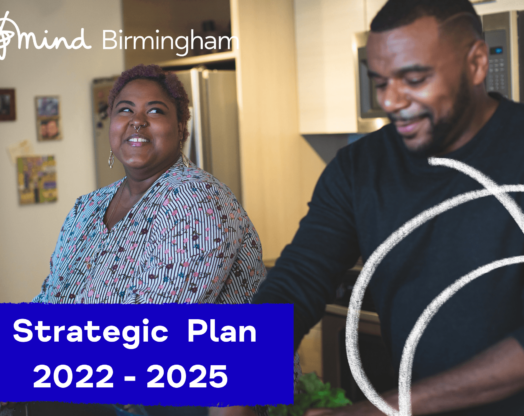 "We know that we have committed, value driven, fantastic staff, service users and volunteers that believe in our vision of Better Mental Health for All and who care passionately about helping to support people who need us.

We often walk alongside people at times in their lives when they are scared, hopeless, angry or upset. Sometimes just being there is enough, other times we are more active in our support. People need us, they need Birmingham Mind and we hope this Strategic Plan helps set out our journey for the next 3 years to continue the excellent work people in Birmingham Mind do."
You can download a full copy of our strategic plan to read more about our aims and actions over the next 3 years.