#Lovevolunteering
Ahead of this years Volunteers Week, Marion talks passionately about why volunteering means so much to her and the benefits it can bring along the way.
I love volunteering. Some of the most meaningful and fulfilling experiences of my life have been whilst choosing to give my time for the benefit of others. I have played games with children, made cups of tea for lonely people and listened to their stories, held the hands of depressed and anxious mothers, gardened, cleaned, and painted with a team of friends.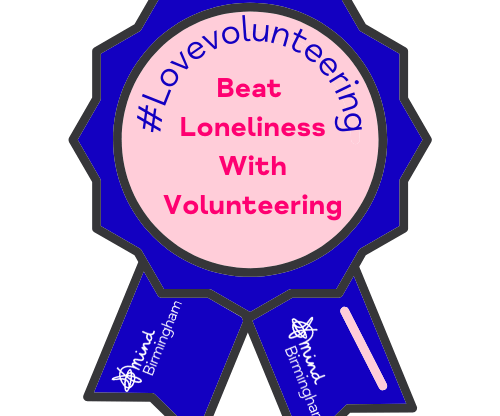 "Through volunteering, I have learnt new skills and made lifelong friends; I have had a wonderful time."
And it's official; research by the National Counsel for Voluntary Organisations shows that volunteering is good for you. Volunteers experience a high level of satisfaction and receive a range of benefits including even living longer.
Another piece of research by the Centre for Well-Being at NEF (the New Economics Foundation) has delivered a set of actions to improve personal well-being called 'The Five Ways to Wellbeing'. Most of the good healthy things that we do fit into one or more of these 'ways' and this is true of volunteering too. In fact it could be argued that volunteering fits into all five.
Connect with the people around you. Volunteering can provide a whole new range of relationships and friendships that enrich your life and support you.
Be Active by exercising which makes you feel good and, having somewhere to go (like a voluntary role) where people are expecting you, is a great motivator.
Take Notice of the world around you, the beautiful, the unusual … Turn your gaze outward and see beyond yourself. What better way to take notice of the world than to volunteer in it?
Keep Learning new things. Volunteering in something meaningful to you will bring new opportunities to learn, helping you to feel more confident and can be very satisfying.
Give by doing something beneficial for others. It helps you to see yourself, and your happiness, linked to the wider community and can be incredibly rewarding.
Volunteering comes in all shapes and sizes. From the informal volunteering when you offer to do some shopping for a neighbour or cut their grass. To more formal volunteering when you approach a volunteer involving organisation like Birmingham Mind and offer your time to do a particular role. Any type of volunteering brings with it the mental health benefits of the Five Ways to Wellbeing and as a keen volunteer for many years, I encourage you to join me in #Lovevolunteering
Follow the links to our current volunteering opportunities below