Birmingham Mind welcomes any offers of corporate support, this could range from fundraising to helping with decorating and gardening across our different services. Over the years we have been extremely successful in the support provided to us through corporate volunteering. We have had groups from RBS and Severn Trent help decorate some of our residential homes and we continue to receive requests of support from a range of companies and we always do our best to accommodate such requests.
We truly value this type of support so if your company would like to get a team together to take part in something similar please contact Suki our Volunteer Co-ordinator at volunteer@birminghammind.org  to find out how you can get involved.
Current Corporate Volunteer Opportunities
Thank you to the Severn Trent team who helped decorate one of our residential homes.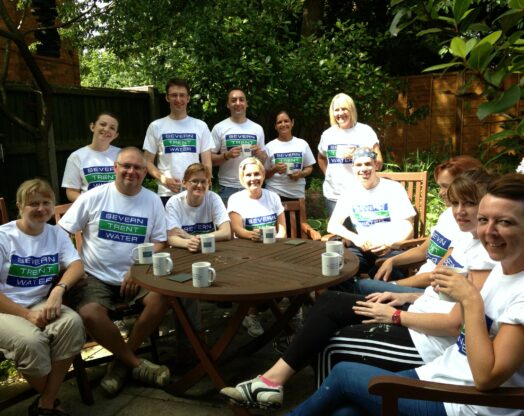 "Birmingham Mind is a charity that helps and support people with issues that are widely publicised, however many people around us would benefit greatly from your good work. The RBS Invoice Finance West Midlands team are happy to help in whatever way we can and look forward to working with Birmingham Mind."
Thank you to a group of corporate volunteers from Network Rail who really helped to transform the gardens at our Erdington Hub and Sycamore Lodge. Their hard work has meant the garden space can be used more productively (as all the overgrown weeds were cleared away you can see just how much work was done by the number of full refuse bags)and we hope it will encourage our service users to make the most of it.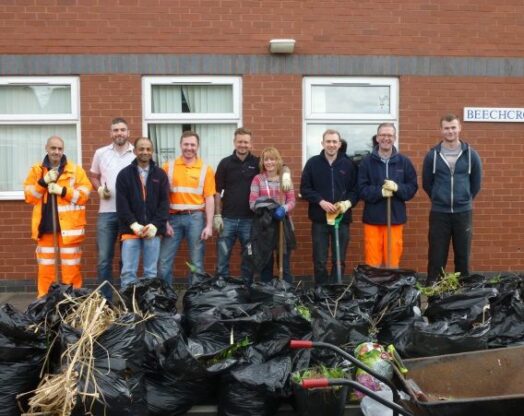 Helen Shelley, from The Phoenix Group, has been working closely with our Volunteer Co-ordiantor to arrange a number of opportunities for workers to be involved in corporate volunteering days with us.
We welcomed our first group of corporate volunteers who helped to renovate the bathrooms at Sycamore Lodge. The workers put in all their effort to help transform the bathrooms and kindly brought accessories to help brighten up the space for our residents.
A second group of workers from The Phoenix Group helped to redecorate space at Charles Davis House and we couldn't be any happier with the end result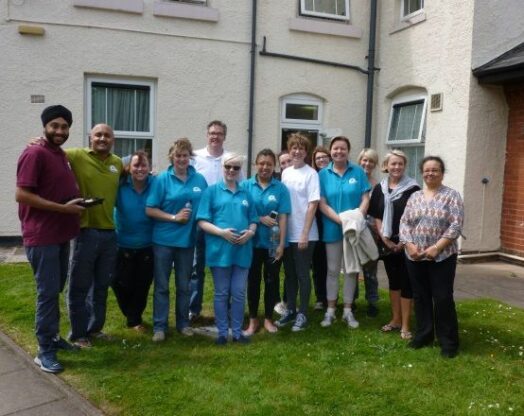 We were lucky to have two projects chosen through the Zurich Community Trust Challenge – Challenge is Zurich Community Trust's largest annual team volunteering initiative.
One group had helped to transform a garden at one of our residential properties and another group had helped to redecorate one of the lounges at another one of our homes so thank you for all your hard work!