Wow – what a day we had yesterday at our Beechcroft Community Event. It was fabulous to welcome our existing wellbeing hub service users on site to enjoy a full range of wellbeing activities.
From live music🎸, to Tai Chi (thanks Steve), to seated massage from Sutton Holistics 💆‍♂️and smoothie making on a bike thanks to the fabulous Impact4life 🍓🍌🍒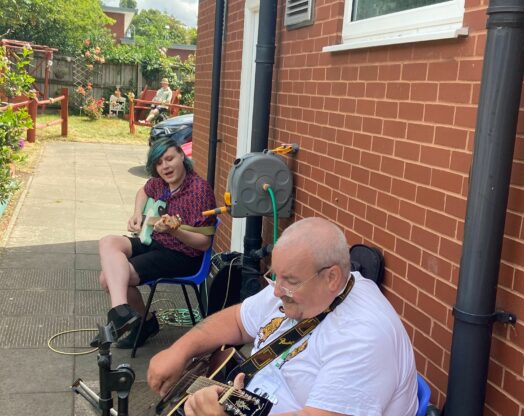 We were thankful for the weather ☀️and pleased that over 80 people were able to attend and enjoy what's on offer at our Erdington Hub.
If you have a diagnosed mental health condition, or have managed your mental health for 12 months or longer and you'd like to access what is on offer at any of our Hubs – why not check out our Hub timetables.