Last week Mental Health First Aid (MHFA) England launched their new Mental Health First Aid (MHFA) course. We are pleased to announce that will be delivering this course from October.
The course will equip Mental Health First Aiders (MHFAiders®) with:
The knowledge and skills to spot signs of a person experiencing poor mental health
The confidence to be able to support themselves and others
The support to feel empowered and motivated to carry out their role
Not only this, but all learners will have the benefit of joining England's largest community of trained MHFAiders®, through the dedicated MHFAider Support App®, providing exclusive resources and ongoing learning – 24/7!
Become an MHFAider® today and help to improve the mental health of the nation.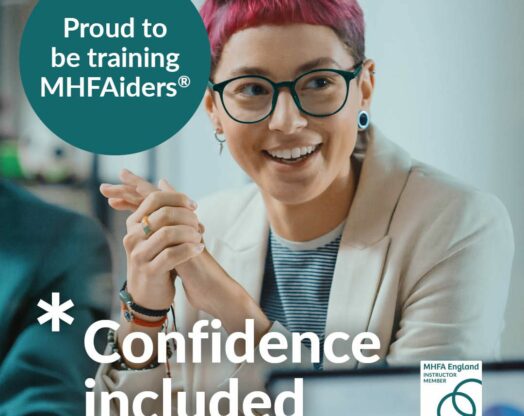 All our online and classroom course dates & prices are available on our Training Page